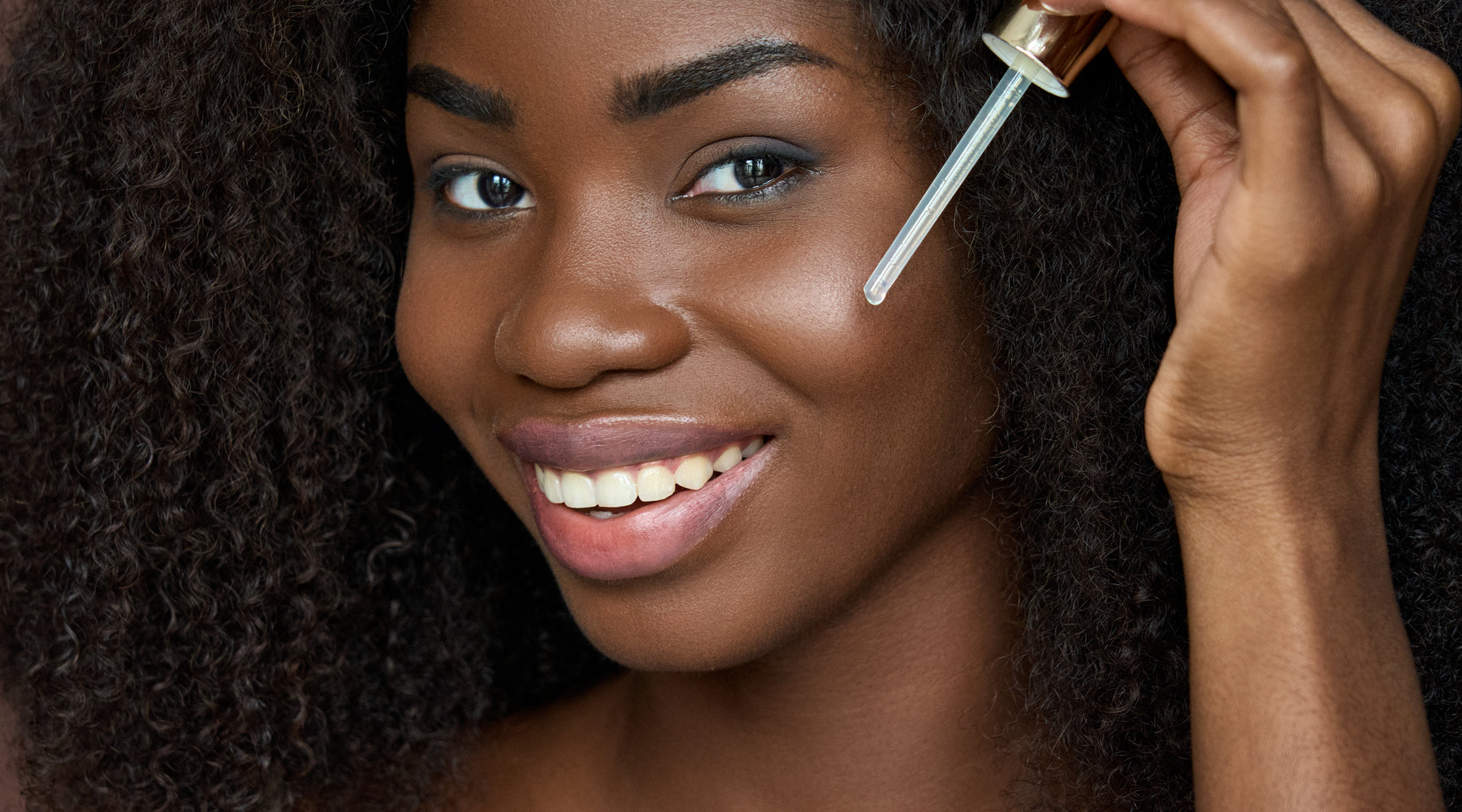 Abyssinian Oil for Skin: The Benefits + How to Use It
Liudmila Busch
You've probably heard of Argan oil, but there's another A-name making waves in the skincare industry: Abysinnian oil. Also known as crambe seed oil, this lightweight, golden oil is gaining recognition for everything it can do for your complexion. Here's what makes it so great: 
Abysinnian oil is a sustainable choice.  Let's face it: not every friend to your skin is also a friend to the planet. Packaging aside, many mainstream skincare brands hurt our planet with the toxic chemicals they leach into our waterways. Or, the ingredients that comprise these products aren't grown in an environmentally-friendly way. 
On the other hand, abyssinian oil is sourced from Brasscica Abyssinica, a small white flower native to Ethiopia that's known for its gentleness on the earth. This flower has a short growing period, doesn't need a lot of water, and nourishes the soil it grows in, rather than depleting it. So you can reap the oil's benefits without guilt. 
It's uniquely nourishing.  Abyssinian oil contains a distinctive combination of ingredients that are beneficial for your skin. It has a high concentration of unsaturated C22 fatty acids, omega 3 and 6, several B vitamins, and vitamins A and C. We also love that it comes packed with Vitamin E, which is excellent for fighting inflammation. 
Abysinnian oil is easy to use.  This oil doesn't oxidize as easily as many other oils, which means that you can hold on to it for a little longer than average (or accidentally expose it to a little bit of heat), and it will still be potent. For this reason, it's also less likely to turn into a sensitizer or allergen that will hurt your skin. 
Abyssinian oil is also lightweight, meaning it doesn't feel heavy or greasy on your skin. (You can also use it as a spray, if you prefer.) Yet despite its light feel, it's deeply hydrating and absorbs into your skin easily. Win-win! 
This oil also works well in hair and is often used as a replacement for silicon in natural products. So feel free to rub a small drop between your palms and apply it to unruly split ends. Its faint woodsy scent won't compete with the scent of your perfume or shampoo.  
It works for just about everyone.  Whether you're acne-prone, fighting wrinkles, or both, abyssinian oil is a good choice. It mimics your natural skin barrier, which helps to moderate oil. This means if your skin is on the dry side, abyssinian oil can help to promote a healthy amount of oil for moisturized skin. On the other hand, it can also help to balance out too-oily skin. 
This oil contains erucic acid, which locks in moisture, but it's not comedogenic, which means it won't clog your pores and promote acne. 
At the same time, abyssinian oil also contains linoleic and linolenic acids, which help skin regenerate and reduce the appearance of wrinkles and fine lines. 
How to Use Abysinnian Oil 
Abyssinian oil works best when it's combined with other powerhouse ingredients, which is why we've used it in two of our core products: the  Yuki-Ona Facial  and the  D.B.T. Baba Yaga Siberian Cold Cream . 
Yuki-Ona combines the nourishing power of abyssinian oil with the exfoliating berries to refine skin and leave a lasting glow. Then DBT Baba Yaga evens your complexion, shrinks pores, and goes to work on signs of aging. We recommend grabbing both to see the full potential of abyssinian oil at work (and to get a non-stop glow).