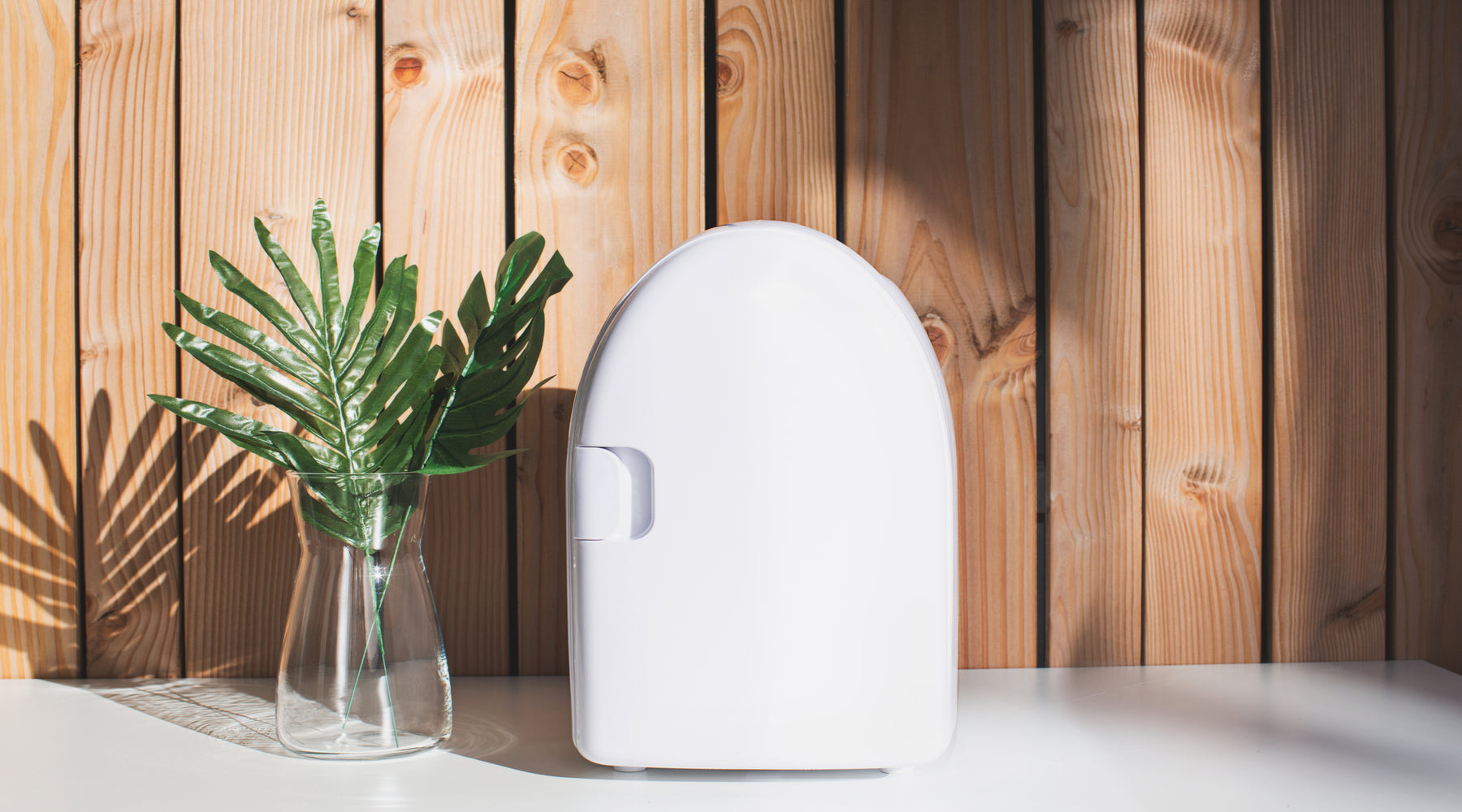 Skincare Fridges are Unnecessary, But These Are The Best Ones
Liudmila Busch
Are you in the market for a skincare fridge? The first thing you should know is that you don't need to buy one. 
In fact, we recently shared an article all about why they aren't necessary. The gist of it is that skincare fridges won't make poor-quality skincare perform any better. And good-quality, cold-preserved skincare doesn't require a fridge. 
That said, if you'd like to buy one anyway, we've done our research and are sharing a few of our favorite options: 
The Extra-Pretty Splurge: Iker 12L Beauty Fridge 
If money is no object and you're looking for something that looks super cute sitting on your vanity or countertop, we recommend this double door beauty fridge from IKER. It comes in three soothing colors: sugar white, peach pink or macaron green, and has a quirky mid-century design. 
This one comes with all of the deluxe features you can think of, including a handle, so you can take it with you on the go. It has a silicone lipstick holder, several compartments to keep things organized, and an LCD panel that displays its internal temperature. 
We like this fridge for serious skincare aficionados because it's a lot bigger than average. Most skincare fridges have a 6L or 8L capacity and this one has 12. We also like that you can adjust its temperature. 
IKER has focused on creating a fridge that's quiet, too, so it won't keep you awake if you keep it near where you sleep. 
The Mid-Range Pick: H HUKOER 12L Skincare Fridge 
If you're looking to invest a little less in your skincare fridge, but still want something as large as the IKER, we recommend the H HUKOER 12L fridge. This one is a single-door model that also comes in green, pink or white. 
It has drawers that you can move around and shelves that you can detach and remove if you'd like bigger storage compartments. And we like that it comes with a full year warranty. Like the IKER, this one also keeps the volume low so that it won't keep you awake at night or ruin a zen meditation session in your bedroom. 
The HUKOER also has great reviews. One esthetician recommended it for keeping her ice globes cold and found that it kept her products colder than other, less expensive models that she tried. 
The Cost Effective Choice: NXONE Mini Fridge
If you'd like to purchase a skincare fridge that you can also afford to fill with products, we recommend the NXONE. With a 6L capacity, this one is smaller than the other fridges on our list, but it's just as cute and effective. And most importantly: it's under 50 dollars. 
The NXONE comes in classic white or black, and because of its small size, is easy to travel with if you'd like to take it with you. Like the other fridges, it has an emphasis on quiet operation, and it comes with a shelf and a storage rack in the door to keep your products organized. 
This one also heats products. So if you'd like to prepare a warm towel for your facials, you can do that, too. 
Final Thoughts
A skincare fridge isn't a necessary purchase, but it can be good for keeping products like jade rollers and creams cool and refreshing for your skin. 
If you'd like to invest in skincare that's fresh, effective, and kept cold from the moment it's created until the moment it's shipped to you, meet our line of natural, entirely cold-kept skincare--the only one in the world. Because these products are kept cold until you get them, they don't need to be refrigerated in your home. 
You can leave the cooling to us, and we'll leave the glowing to you!