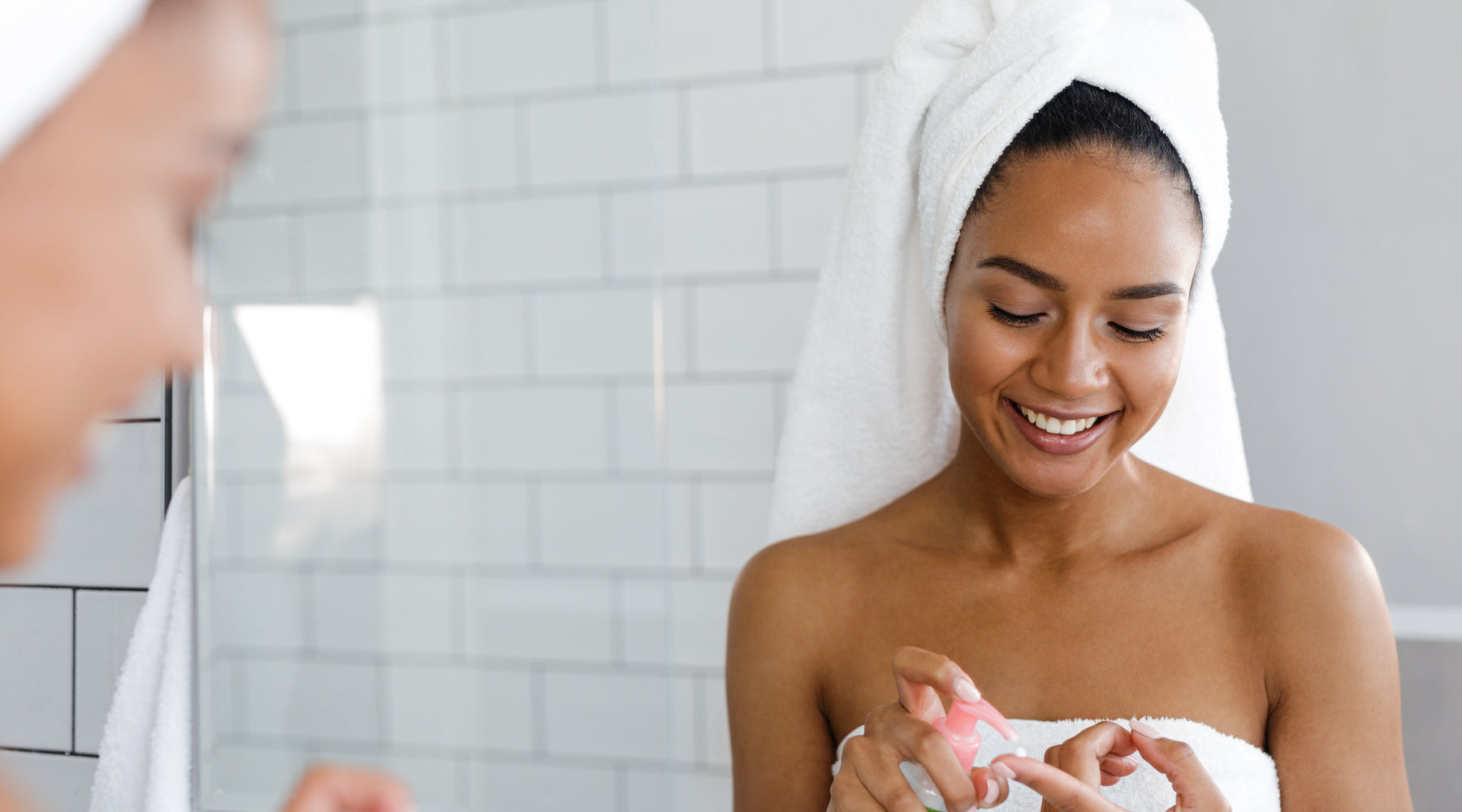 Murumuru Butter for Skin: The Amazing Benefits
Liudmila Busch
Murumuru butter is a mouthful to say, but it's a name you should get used to. This underdog skincare product is gaining popularity for its versatility and it's compatibility with just about all skin types. Let's take a look at what it can do for you. 
What is Murumuru Butter? 
This special skin butter is made from the fat of murumuru nuts, which grow on a type of palm tree. This nut is naturally high in vitamin A and packed with skin-healthy lauric acid. 
What Are its Benefits? 
Murumuru butter's biggest draw is its ability to deeply hydrate your skin and lock in moisture. Because of its high fat content, it strengthens your skin's natural lipid barrier, which means less moisture escapes. 
This also makes murumuru butter a great choice for folks with skin conditions that result from a damaged skin barrier--like eczema. It should go without saying, then, that this butter is an excellent choice for those of us with sensitive skin. 
This non-irritating super-ingredient is also unique because it has a similar heavy, emollient-rich quality to other heavy oils and butters, like coconut oil and shea butter. However, unlike those ingredients, murumuru butter is less likely to clog pores. So it's safe for occasional use, even if you're acne prone. 
Because murumuru butter is high in vitamin A, you can also expect it to be a heavy-hitter in your arsenal of anti-aging products. Vitamin A is famed for its ability to fight fine lines and restore skin elasticity. Combined with murmuru's moisturizing properties, you have a recipe for a very youthful glow. 
To top it all off, murumuru butter also has anti-inflammatory properties. Some people even use it to soothe minor skin injuries, but do so at your own risk. 
How to Use MuruMuru Butter 
Murumuru butter is easily absorbed and feels great going onto your skin. It's waxier than it is greasy, meaning you won't look like a glazed donut when you put it on. 
Nearly anyone can benefit from using murumuru butter, but if you are acne prone, we recommend keeping it to occasional use only, since it is a heavy butter. 
There are some indications that murumuru butter renders certain sunscreen ingredients ineffective. So make sure the butter is completely dry on your skin before layering on the SPF.
You can also add a little murumuru butter to your hair for extra strength and shine and less frizz. 
Harnessing the Power of Murumuru for Anti-Aging
Here at Wild Ice Botanicals, we know the power murumuru butter has to promote a youthful glow, so we've combined it with additional powerful ingredients to create  DBT Baba Yaga , an all-natural, cold cream therapy designed to combat signs of aging.   
We've formulated our customer-favorite cream with an anti-aging ceramide complex, soothing chamomile and a collagen-boosting peptide blend to reduce wrinkles and fine lines, moisturize and even out your skin. It's a soothing way to start and end the day. Grab a jar of DBT Baba Yaga today and watch the miracle of murumuru butter at work!