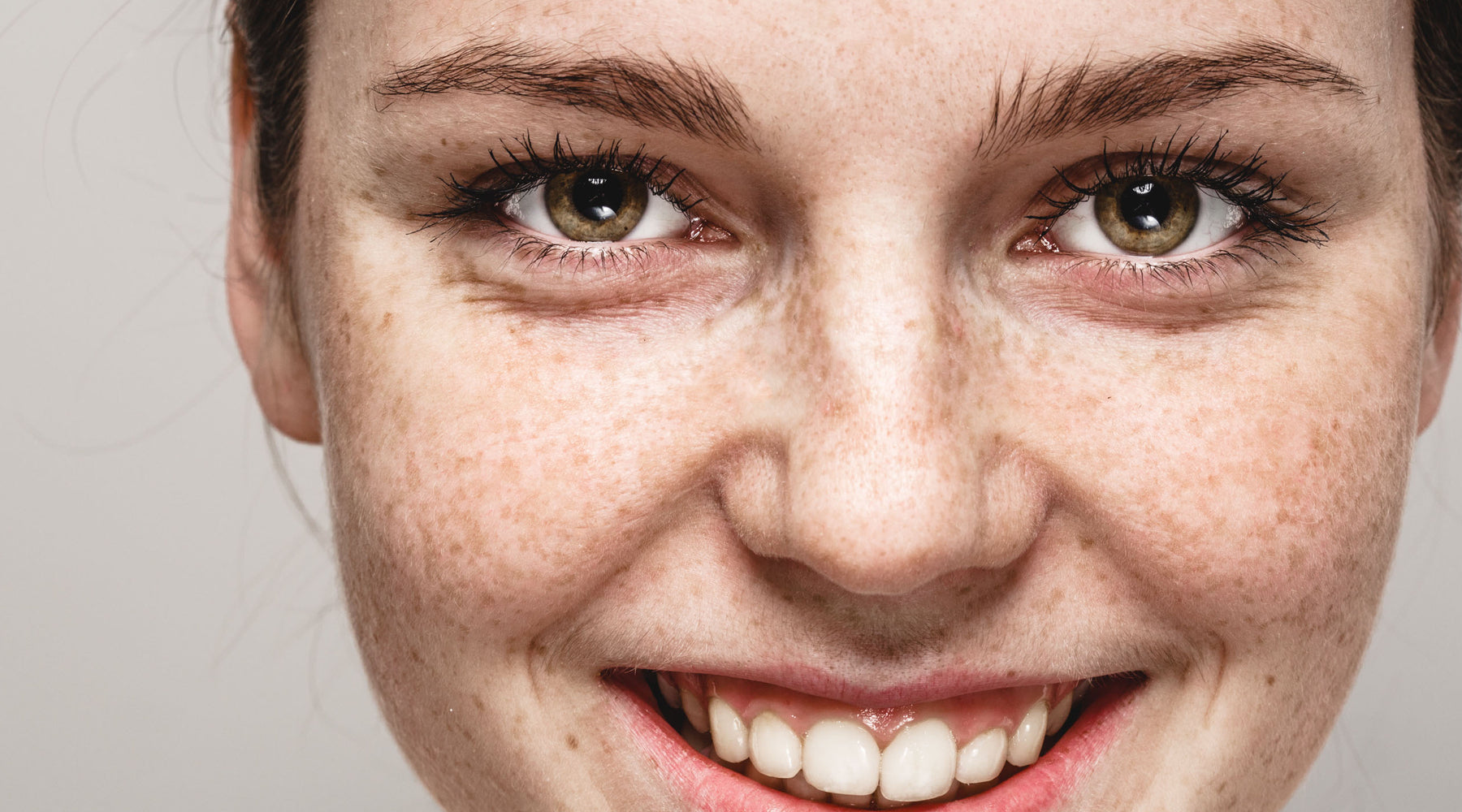 White Willow Bark For Skin: A Gentler Way to Glow
Liudmila Busch
Ever checked out the gnarled bark of a white willow tree? It may not bring to mind the image of smooth and supple skin. Yet in the right form, white willow bark is the super-gentle, all-natural skin elixir of your dreams. Let's learn a little bit about it, shall we? 
What is White Willow Bark Extract?
Formally known as Salix alba, white willow bark produces a plant extract that sloughs away dead skin, reduces redness and irritation, and polishes fine lines and wrinkles for a more youthful complexion. 
This lovely botanical also contains tons of nourishing minerals that help your skin cells regenerate, which means a fresher-looking face for you. And if that weren't enough, it combats the oil and bacteria that lead to acne with its antibacterial and anti-inflammatory properties.
In fact, some people refer to white willow bark as "natural aspirin" since its anti-inflammatory properties can help reduce pain. Ancient cultures used to chew on its leaves to get some relief, but we're all about applying it topically to soothe painful pimples. Many people have also found success using it to treat inflammatory skin conditions like eczema. 
White willow bark has keratolytic properties, which means it breaks down dead skin cells, leading to smoother skin. Combined with its astringent properties, which lead to tighter looking pores, this extract can help you achieve an Instagram-ready glassy complexion. 
Perhaps most importantly, white willow bark is chock full of the critical antioxidants that help to protect you and your skin from free radicals, prevent signs of aging, and lock in moisture. 
Is White Willow Bark the Same as Salicylic Acid? 
White willow bark is best known for being a gentle and natural alternative to salicylic acid, which is commonly prescribed for acne. The bark contains salicin, which fights inflammation just like salicylic acid, but without irritating your skin.
Unlike the acid, white willow bark is not likely to cause flakiness, dry skin or redness. It's also not quite as strong as salicylic acid, so it may take a bit longer for you to see results. (However, it's well worth the wait for truly healthy skin.) 
Where Does White Willow Bark Come From? 
The bark comes from--you guessed it--white willow trees. Although willow bark trees come in many colors, white willow is the richest in salicin, so it's best for fighting inflammation. The inner bark of the tree is processed into a nourishing liquid extract, which is what you lovingly apply to your face.
How to Use White Willow Bark on Your Skin 
Because white willow bark is gentler than salicylic acid, just about everyone is safe to use it. Even those of us with sensitive skin. And it's especially beneficial for folks with acne to use. 
Since this plant extract exfoliates and regenerates skin, it's important to take good care of the new skin cells it reveals. That means you should always use moisturizer and sunscreen after applying white willow bark. It's also a good idea to skip the retinol products if you're using this extract, since the combination of the two could cause dryness and irritation. 
Incorporating White Willow Into Your Routine With Wild Ice
Here at Wild Ice, we're all about harnessing the natural power of plants, so we've formulated several of our products with this super-ingredient. 
It's a key player in our  Rarify Refining Acne Spot Treatment , a customer-adored tonic that stops blemishes in their tracks. We've been known to keep a bottle of this gorgeous green liquid in our bags for a quick post- gym, sauna, or yoga class touch up to prevent oil and bacteria from doing their damage. 
We also use white willow in  D.B.T. Baba Yaga : our anti-aging cold cream that's packed with youth-promoting ceramides and peptides. This is where the astringent and antioxidant power of white willow bark gets its chance to shine, helping you look youthful and really well rested.
 And finally, this plant extract is the star of the show in our Three Seed and White Willow Mask, which we've dubbed the  Yuki-Onna Facial . This mask is a spa day for when you don't actually feel like hoofing it to the spa. Full of refining acids and polishing seeds, you get that good glow  without  having to small talk with your esthetician. 
We want you to experience the power of white willow bark for yourself, so we've bundled D.B.T. Baba Yaga and Yuki-Onna into a four step facial set (along with a couple of our other favorite products)at  over 20 percent off . 
Give it a try and let us know what you think. We're  willow-ing  to bet you'll love it!