We'll pay you for your before & after pics -
We're that confident in your results
There are just two qualifying requirements:
You must be a new Wild Ice customer (that's the only way we can get "before" pics)
Your first purchase must include at least Cryo-C, D.B.T. Baba Yaga, and Gaea's Gala
The steps to participate are simple:
Take three indoor "before" pics -- left side, straight on, and right side
Email us the "before" pics at selfies@wildicebotanicals.com
Use the products at least daily for six weeks
After six weeks, take the same three indoor pics as before (left side, straight on, right side)
E-mail us the "after" pics at selfies@wildicebotanicals.com
Once we confirm receipt, we will pay you a refund equal to 20% of your purchase price -
plus an exclusive discount code for 20% off of your next purchase.
How we'll use them:


Questions & Answers
❄ Should my eyes be open or closed?

Either is fine! Just be consistent. So if your eyes are open in one, they should be open in all. If they're closed in one, they should be closed in all.

❄ Should I take them indoors or outdoors?

It's easier to keep lighting consistent indoors, so we recommend taking them inside, ideally in the same room with the same lights on.

❄ What angle should the side pics be?

They can be either 90° side shots or some other angle, such as 45°. Whatever angle you choose, just try to be consistent, that's more important than the exact angle.

❄ Can I wear makeup? Sunglasses?

If you wear make-up, sunglasses, or anything else that hides your beautiful skin then we won't be able to use your images and can't pay you for the pics.

❄ What if I'm older / don't have acne / etc. -- can I still participate?

Yes! We want to showcase benefits to skin texture, tonality, glow and color! All skin types, colors, ages and conditions are welcome!

❄ Can I go for longer than six weeks?

Absolutely! You can take pics at the 3, 6, 9 and 12 week milestones and send them all our way, we would love to have them all! Just please include at least the 6 week interval :)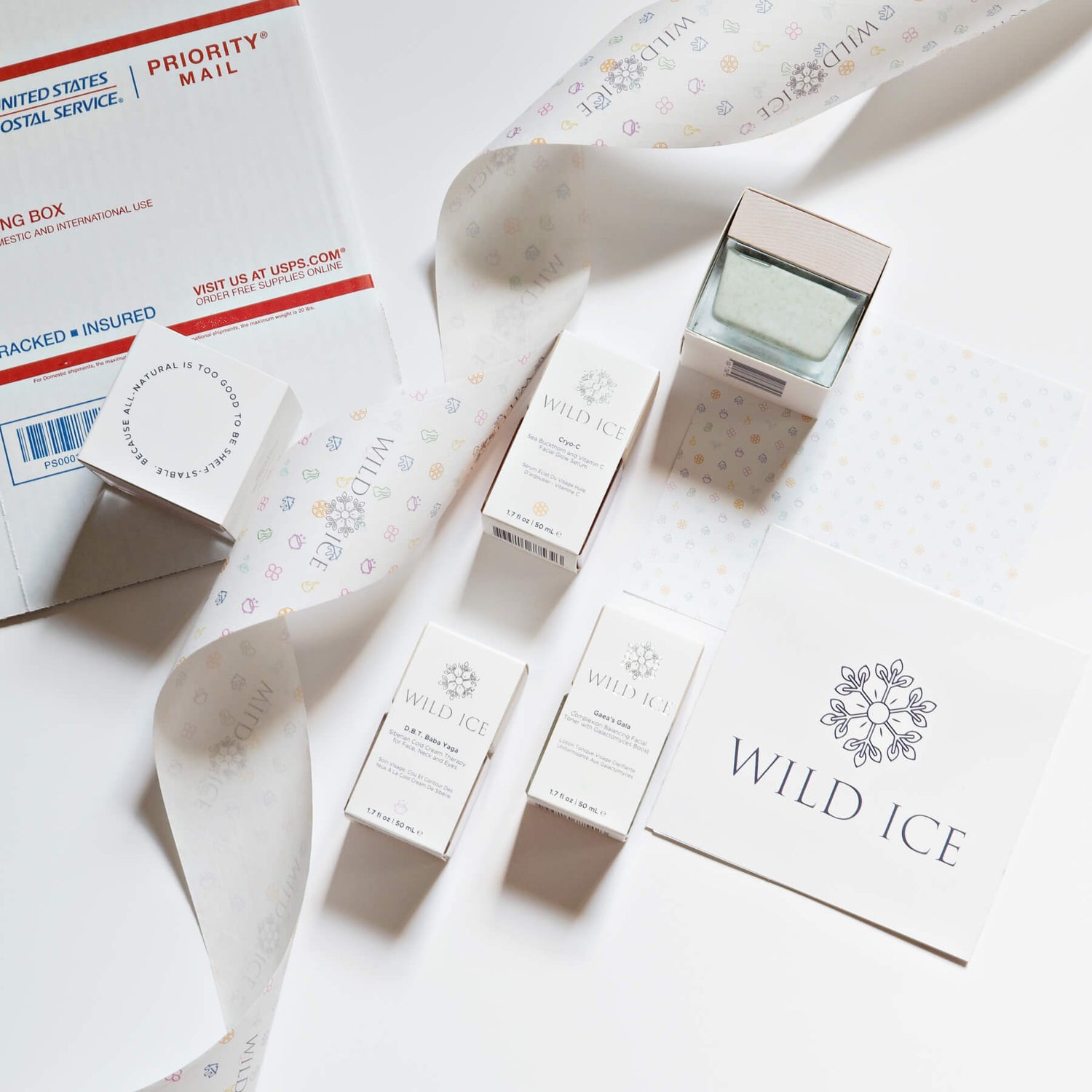 Ready To Get Started?
More Ways To Save
If you haven't already, sign up to our email list in the footer and you'll get a discount code eligible for your first Wild Ice purchase.
Then head over to our subscription builder and add at least Cryo-C, D.B.T. Baba Yaga, and Gaea's Gala to your box, this will apply an automatic discount that you can combine with your first-purchase discount code at checkout.
And fear not, for the subscription, you can skip orders, pause, or cancel any time from your very own customer portal.
SUBSCRIBE & SAVE